Future of Education, Science and Cultural International Organizations Forum
2023.04.09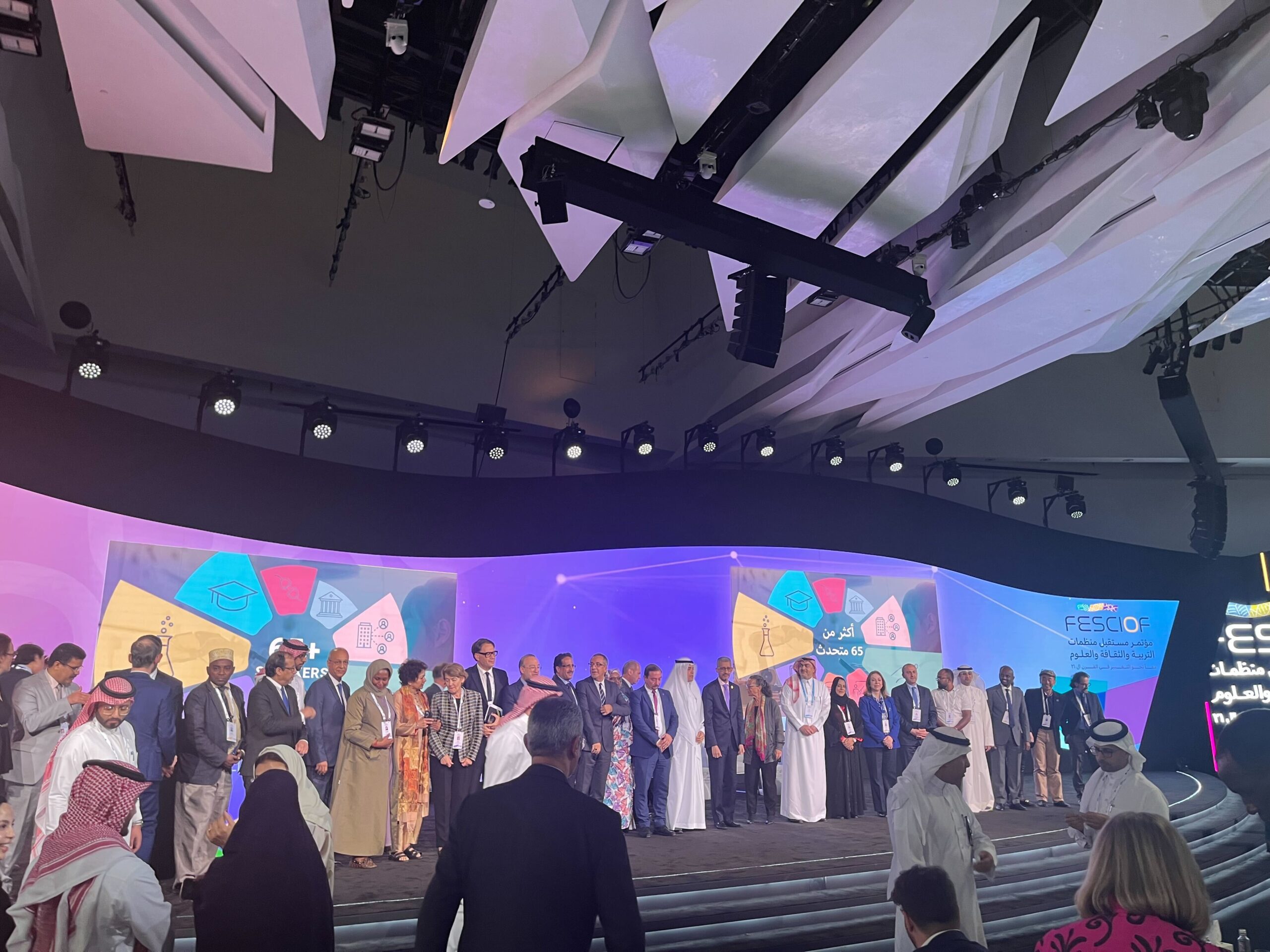 We attended the forum entitled "Future of Education, Science and Cultural International Organizations Forum" taken place in Saudi Arabia on 8th to 9th of March.
FESCIOF started in Riyadh today under the theme "Together for impact in the 21st century". More than 100 regional and international organizations were attending the event.
Minister of Education Yousuf bin Abdullah Al-Banyan delivered Minister of Culture, and Chairman of the Saudi National Committee for Education, Culture and Science Prince Badr bin Abdullah bin Farhan's statement at the beginning of the event, in which he emphasized the fact that the forum is a great opportunity to shape a sustainable cultural future for societies' prosperity through education, culture and science, and to shape a common vision through the cooperation of all, as well as to explore global opportunities and benefit from them.
The rise of Artificial Intelligence (AI) was also emphasized through the forum, which helps us to re-think the way to deliver education to people who have not received opportunities yet.
Additionally, the need of leadership is required in order to implement projected related with education.
We deliver "information literacy" education to university students for free every year and simultaneously started collaborate research with University of Tokyo this year.
We will play a more important role over SDGs globally based on this experience.