The launch of "IISIA Todai Prep-School"
2022.10.14
The first lecture of "IISIA Todai Prep-School" had taken place at Shibuya Hikarie on 13th of October.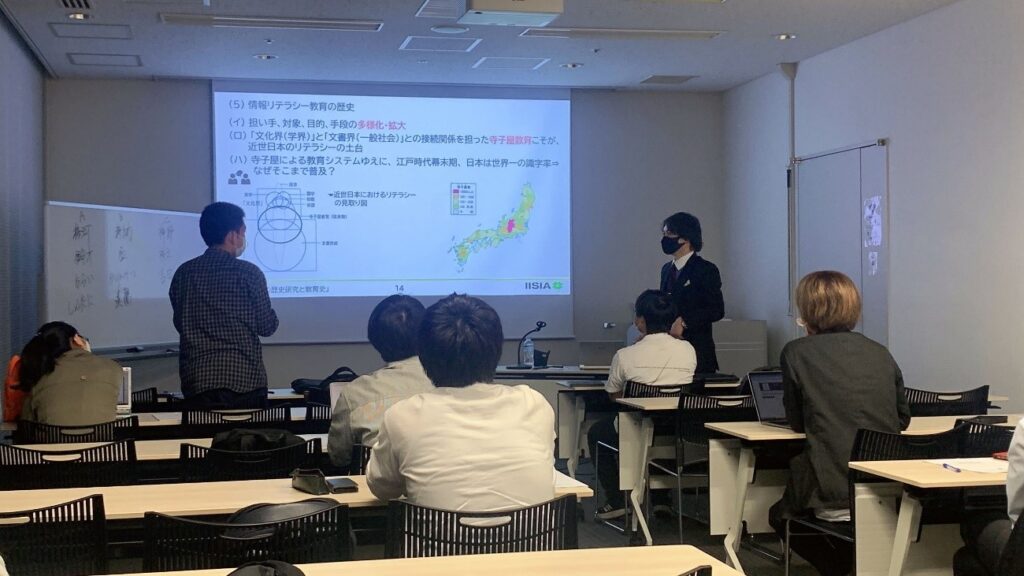 IISIA has delivered comprehensive education for university students to acquire "information literacy" as one of our social contribution projects.
The first lecture of "IISIA Todai Prep-School" was about what "information literacy" is.
There are three structural reasons why "information literacy" is urgently needed, being stated as below.
1. Shift of Limited government
2. Default
3. Unprecedented risks, such as the current pandemic
In order to go through the above phases, three literacies, Global, Finance and digital, are crucial to acquire
Additionally, "information literacy" in this AI (Artificial Intelligence) period is also capable of opening up the new possibilities by applying its unique characteristics through machine learning to liberal Arts and Sciences, which usually depend on researchers' expertise.
IISIA could successfully involve with many students from not only University of Tokyo, but also from other universities, which led us to take the first big step for the education of "information literacy" we have enforced.
This school will be held every Wednesday, and we will start workshops in the next lecture, which will definitely let us have deeper discussions and understanding of "information literacy".
We thank all of you for your continued support.