Social Capital in Japan—Is Japan one of the loneliest countries in the world?
2022.07.26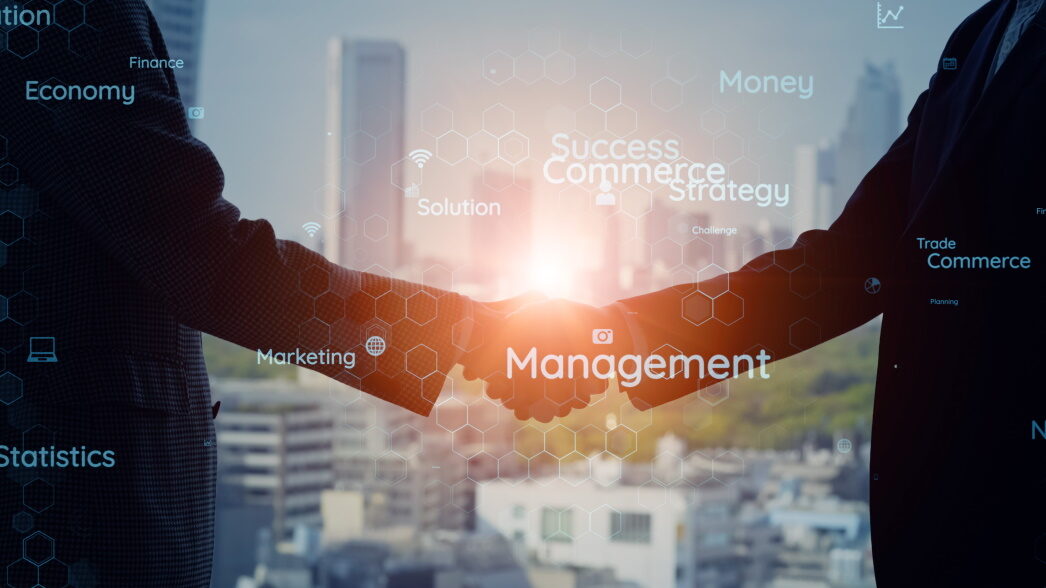 Photo from: social capital managemetn
"Social Capital" has become a key word when we talk about the economy and well-being of a region. What is the definition of "Social Capital"?
According to the report of OECD (Organization for Economic Co-operation and Development), the term of "Social Capital" is conceptualized and measured as follows: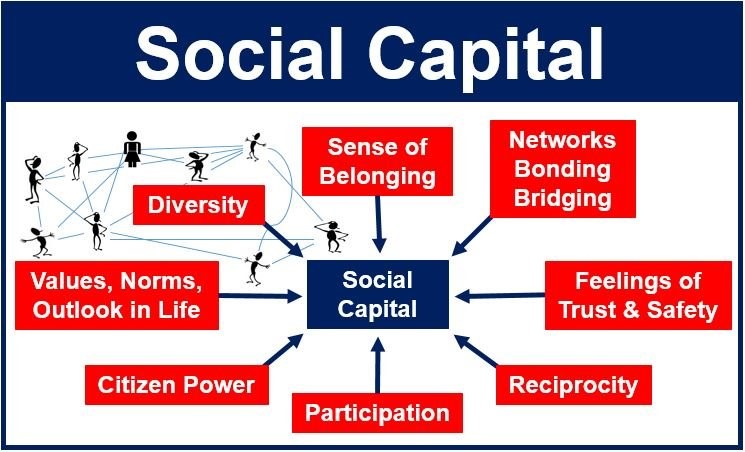 Photo from: marketbusinessnews
・Personal relationships, refering to the structure of people's
networks (i.e. the people they know) and the social behaviours that contribute to establishing and maintaining those networks, such as spending time with others, and exchanging news by telephone or email.
・Social network support, which is a direct outcome of the nature of people's personal relationships, and refers to the resources – emotional, material, practical, financial, intellectual or professional – that are available to each individual through their personal social networks.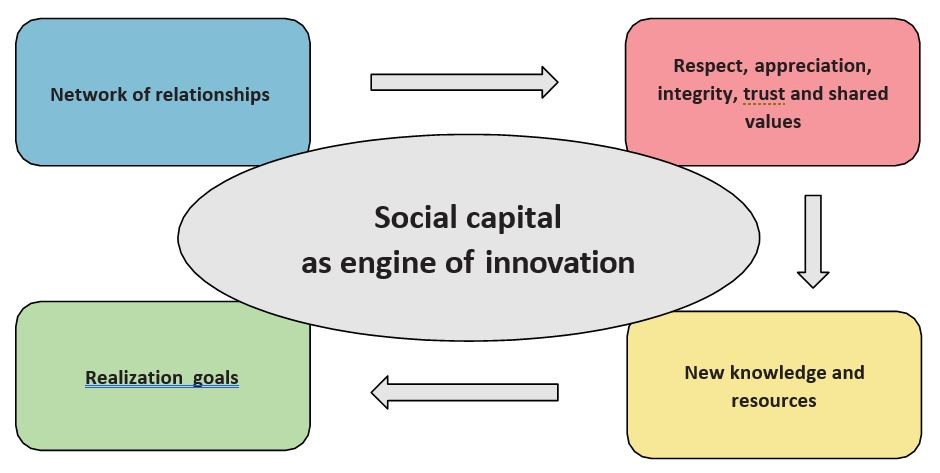 Photo from:social capital rearch
・Civic engagement, which comprises the activities and networks through which people contribute to civic and community life, such as volunteering, political participation, group membership and different forms of community action.
・Finally, trust and cooperative norms, refering to the trust, social norms and shared values that underpin societal functioning and enable mutually beneficial cooperation.
During the recovery phase after the Great East Japan Earthquake, Japan showed a high level of "Social Capital". Residents in damaged areas held meetings, mutually provided all kinds of help for survival needs and cope psy-chologically, and promoted interpersonal interaction.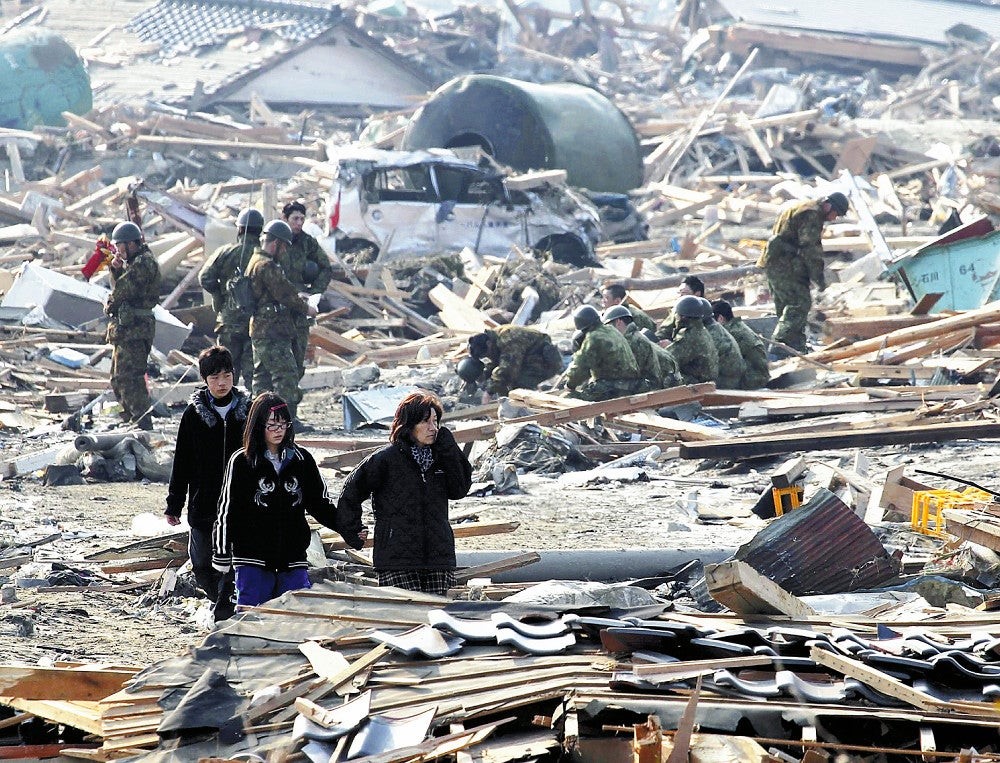 Photo from: yomiurishinbun online
Notwithstanding with the fact that the Great East Japan Earthquake showed the significant "Social Capital" towards the world, Japan, a nation built on collectivism and structured around some of the world's most populated urban areas, has seemingly become one of the world's loneliest countries. Work-life imbalances, rising suicide rates, and the continued struggles of Japan's post-bubble "Lost Generation" have laid bare an icy truth. Loneliness has domestically become a widespread societal condition.
What has caused this situation?
Did the pandemic escalate people's loneliness?
What is the relationship between "Social Capital" and Pax Japonica?
In the Session 15 we will do in-depth analysis and try to find answers for these problems. Don't miss the program (broadcast every week ) and share your opinions with us at any time!